Appearance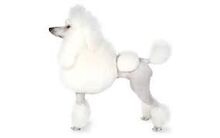 Poodles usually have snow white fur and range in size depending on the type. With very curly fur, poodles are PERFECT to cuddle with any time.
About Poodles
Poodles are usually known for being royal dogs. But the truth is, they are lots of fun! Like any dog, they love attention and are very loyal, even if they do need to look perfect. Poodles are often entered in dog contests anywhere from beauty contests, to sporting events in which they are sure to win top prize! Poodles originated in Germany, but were then standardized in France. Poodles were used as dogs in the military from before the seventeenth century.
How to Care for a Poodle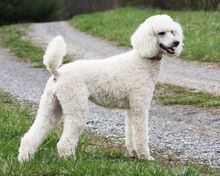 Make sure to walk your poodle daily, they need exercise
Feed your dog every day

Leftover food should be expected

Change the water bowl daily
Your backyard should have a place for a poodle to let of some energy
Groom your poodle
Brush your poodles teeth
Supplies
Water bowl
Food bowl
Food - Ask what food you should feed your poodle, it may vary
Poodle 😉
Have fun with your pet!